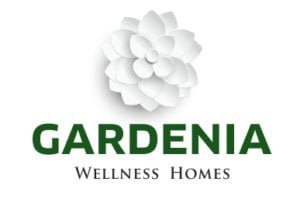 SBP Gardenia Wellness Homes
Sector 126, Airport Road Mohali
Rs. 42.90 Lacs – 55.90 Lacs*
Overview | SBP Gardenia Wellness Homes - OPC Group
SBP Homes Gardenia is a premium project situated adjacent to Airport Road, Sector 126 Mohali. The dazzling influence of the city enchants a daydream life with modern amenities and is just a 5-minute drive away from Sector 70; nonetheless, the prices are just as half of what you would get in Sector 70.
The roads are well connected, and highways make it more convenient for all to commute & travel effortlessly. Wrapped in Nature's arm, the project is wonderfully located in closer proximity to the super-specialty medical facilities and leading educational institutions.
Key features of SBP Homes Gardenia
One can witness all the colors at a single layover. To complement your perfect modern lifestyle and keep you in the shielded essence of Gardenia Wellness Homes, we are keeping you safe & protected in the palms of MIVAN Construction Technology. The main emphasis of the technology is on innovation
and new construction techniques with an aluminum formwork system that focuses on large volume construction at a faster speed and is seismic resistance & durable. The purpose of adopting such a construction technique is to turn your dreams into reality as soon as possible and make sure that it is above the cloud experience for you.
There are a clubhouse built in 50,000 sq. ft. Yes, you heard it right. 50,000 sq. ft. clubhouse at your service, isn't it great? Getting such a big clubhouse at a 5-minute drive from Sector 70, Mohali is a deal you cannot afford to lose.
SBP flats in Mohali are a steal deal. Available at such a great location with amazing road connectivity. With the roads as wide as 200 ft. What are you waiting for? Your dream house is just in front of you with all the modern technology and amenities you have been looking for.
Highlights | SBP Gardenia Wellness Homes