Brochure ananta aspire six new
BE IN
A SPACE
WITH
ENDLESS POSSIBILITIES
INTRODUCING A WHOLE NEW
WAY TO
A GOOD LIFE
At The Ananta Aspire we don't build walls around aspirations but open up unending vistas. Spread over 34,050 square yards, The Ananta Aspire promises to blend luxury, comfort, style and technology to create happy homes. This upcoming high-rise project on Zirakpur—Patiala Highway will be an architectural milestone—an oasis of 17-floor towers with not more than two apartments on each floor. For the select few who want to experience the freshness and serenity of countryside right in the middle of a buzzing place, these spacious apartments are the answer. With the foundation laid for 440 apartments, The Ananta Aspireoffers an exclusive inventory of 4+1, 3+1 and 3 BHK with a utility room.
These are the google coordinates of The Ananta Aspire, a strategically locatedaddress with easy accessibility and connectivity with all the link roads. Coming upon the most-sought-after Zirakpur—Patiala Highway, the place offers easy access toall important facilities and city hubs. While a right turn from the property will takeyou to Chandigarh and Panchkula, a left will lead you to Mohali's Phase 7, the newlifeline of Tricity.
HLP Social Square
Radisson
Mohali City Square
HP Petrol Pump
VIP Road
AMCARE Hospital
01 Minute
Just Opposite
Just Opposite
Adjoining
05 Minutes
05 Minutes
Mohali International Airport
Walmart
Elante Mall
JP Hospital
St Xaviers School
Railway Station
15 Minutes
10 Minutes
15 Minutes
05 Minutes
10 Minutes
15 Minutes
FULLY AUTOMATED HOMES
FOR
A SMARTER LIVING
When the world today is all about Internet of Things (IoT), how can your home be smart enough without this latest technology? Team The Ananta Aspire brings the technology for a smarter living that is by far the best in the world for fully automated homes. Now you shall be able to control your home from anywhere at the click of a button through a network of connected devices. Our team shall be more than willing to explain every technological function that can make daily life super easy in your apartment at The Ananta Aspire.
Some of the smart features of The Ananta apartments are:
Voice Control
Light Control
AC Temperature Control
Access & Security Control
Time Based Event Control
Presence & Motion Sensors
Touch Panels & Mobile App
THE DOUBLE ADVANTAGE OF

DUAL CORE PROJECT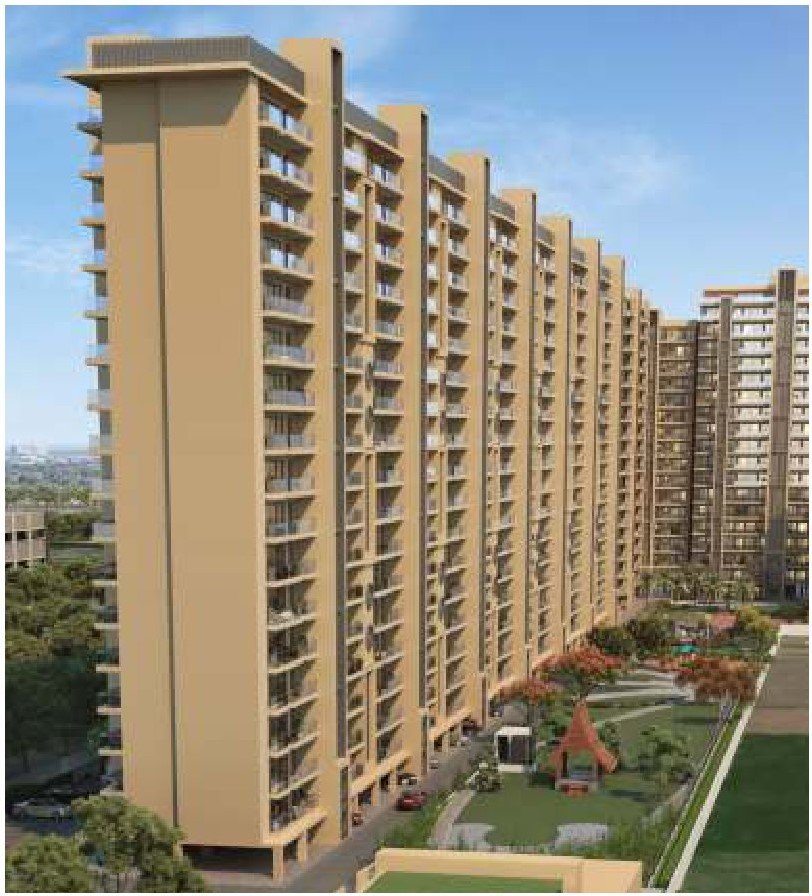 Imagine the morning light streaming quietly into your room; winter sun warming up your hearts; cool breeze and fresh air flowing through your house; a monsoon shower spraying its freshness on your face as you sip your tea! Well, all this is possible if your home is open from two directions and has large balconies. At The Ananta Aspire you can get the feel of a villa in an apartment! We call it the dual-core project—only two apartments on each floor, where every apartment is park facing and open from bothsides. So you will have the dual benefit of ventilation and green view, an unparalleledway of life in today's otherwise small and closed-in community living options.
House construction is a task that demands attention to the last detail. Having delivered more than 500 units in our previous projects, we have learned and unlearned many aspects of construction which form the basis of the choices we make today. We understand the need for time-tested brands and the importance of the quality of each material used in construction. The idea of creating a luxury apartment can never be conceived and delivered without paying utmost attention to every material and brandused in constructing a building.
With a goal to provide sturdy and sustainable homes, The Ananta Aspire chose MIVAN technology for construction. It is a new-age construction technique thatoffers strength and durability to the structure.
Some of the key benefits of the MIVAN construction technology are:
— No efflorescence on the walls.
— No seepage in the walls.
— Smooth finishing on walls and no efflorescence, so the maintenance cost would below.
— Lesser number of joints. Hence, less chances of leakage and seepage in the walls.
— Building is more durable and resistant to earthquakes.
— Beam construction and column area removed; you can enjoy more carpet area.
AT THE ANANTA ASPIRE
THERE IS UNLIMITED
SUPPLY OF LOVE AND CARE;
WE HAVE SOMETHING
FOR EVERYONE
— CENTRAL PARK
— CLUBHOUSE
— SPORTS ARENA
— INFINITY POOL
— EV CAR CHARGING POINTS
— 3 TIER SECURITY SYSTEM
— AMPLE PARKING SPACE
— SEPARATE PET FRIENDLY ZONE
Can you imagine a different park each for your child, your parent and yourself? The Ananta Aspire has theme-based parks designated for different age groups—an open expanse of green cover for everyone to unwind, rejuvenate and establish a connection with nature.
The Central Park includes:
Your evenings will become memorable at our Clubhouse which has varied options of recreation and relaxation. A well thought out and an appealing set up has been planned for the Clubhouse at The Ananta Aspire keeping in mindthe wellbeing of its residents.
Some of the features at Clubhouse are :
We care for your fitness, recreation and wellbeing and that's why we have constructed a separate sports arena for you to stay in the best of shape. We have the following sports amenities to keep the adrenal andfun factor rushing:
There will be a rooftop pool—just above the Clubhouse—to calm your nerves after a hectic day. Our focus area here is to maintain hygiene by changing pool water at regular intervals and keep the surroundings neat and clean. It would be a perfect spot to bring your children and friends to beat theheat and shed some calories as well.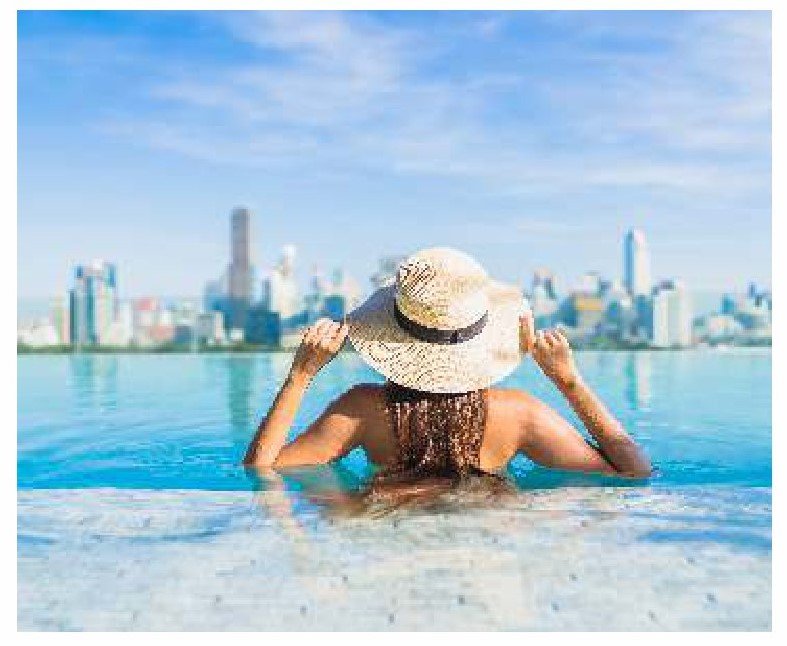 This futuristically planned project encapsulates its vision of making life swift and smart for its residents. Fully equipped with modern technology for smart homes, the project also has provisions for charging electric vehicles (EV). Be ready to shiftgear to the most comfortable life at the most prestigious place.
Your safety and protection is paramount to us. We haveadopted a 3-tier security system all around the complex. This multi-layered security helps in plugging loopholes, if any. Experience a luxurious and safe lifestyle without anyfear or worry.
A quarrel every now and then over parking is so not Ananta style of living. Our project has ample parking space for notonly the residents but also their guests and visitors.
Stilt Parking
Shaded Car Parking
Basement Parking
At The Ananta Aspire, we put fitness first. Make no excuse when it comes to your health. If you can't go to a gym, we will bring the gym to you. At The Ananta Aspire, you can exercise at your own pace and save the commute time by stepping out of your apartment and into our state-of-the-art, swanky and fully equippedgym in the clubhouse.
We understand that you love your pet unconditionally. At The Ananta Aspire a designated pet-friendly zone is awaiting your furry friend to enjoy its stroll. A happy home is incomplete without a happy pet!
ALL THE COMFORTS OF HOME
AT
ONE PLACE
At Ananta we understand the importance of wholesome living that is in harmony with the universe. Our logo, the Sri Yantra, which represents the cosmos and the human body, encompasses our wish for the residents at The Ananta Aspire to lead a life full of bliss and inner peace. Sri Yantra, which is understood to be the mother of all yantras,helps one to harness one's own energy as well as the cosmic energy.
Team Ananta is driven by the desire to offer something new with each project. With The Ananta Aspire, our aim is not only to redefine a spacious and smart home but also provide a balanced and healthy lifestyle to its residents. And to achieve this,The Ananta Aspire team has worked passionately each day.
The Ananta Aspire is a new beginning to creating unending memorable moments.