NOBLE CALLISTA SECTOR 66 A MOHALI:(3, 4 & 5) BHK
NOBLE CALLISTA MOHALI (3, 4 & 5) BHK FLATS
SITE PLAN, DESIGN AND STRUCTURE
Noble Callista Sector 66 A Mohali, Today we are equipped with the basic, a 2-3-4hk basic flat, with basic facilities, but luxury lies in the palms of Tomorrow. Because Noble Ventures are coming up with their new project "Noble Callista", where you will have all that you have ever dreamt of; because luxury may or may not be affordable but it is desirable for sure.
The parent company of this group has served the construction industry for as long as three generations and they have executed, some big-budget projects like bridges, refineries, and other projects of importance. 
The parent company of noble Callista I Noble ventures; turning Dreams into reality, the name itself says it all, they believe in creating dream like ideas and turn them into life-like buildings. The logo of Noble ventures forms an uprising structure, silently speaking of the steady growth.
The structures of the Logo is designed in such a way that it forms 'N' indicating the name of the company "Noble". The colors used are Charcoal grey and deep yellow. This color theme does not only speak for the genre of the company that is construction but it also represents high values (noble qualities).
Where grey represents the strength indicating construction yellow appears to be indicating the prosperity.
Noble Callista Sector 66 A Mohali
Noble Callista the name itself represents its feature, where noble means; great, higher virtues, elite , Callista is the Greek word that means 'most beautiful' and indeed Noble Callista will have an elite, classy and a beautiful home built for you, keeping in mind, the comfort you desire and the luxury you deserve.
Even the symbol of Noble Callista; a Golden leaf represents the grandeur of gold that will reflect in your apartments, and the leaf represents the peace and quiet you will drench in. Even the font used that is "San-Serif" represents a distinguished class.
Noble Callista therefore aims to set a new benchmark of luxury in Mohali, because this project is not just luxury, its ultra luxury. 
Call Us at +91-98777 77860



For A Free Site Visit To Your Dream Home Near Chandigarh
Noble Callista Sector 66 A Mohali Location
Noble Callista is located in sector 66 A, Mohali. The location is almost perfect, for someone to reside in. It is connected to Airport Road so you can enjoy the scenic view, as it is just a few minutes away from International Airport.
It is situated in such a way that one can enjoy the mesmerizing and scenic beauty of nature along with the wide ranging light view of Airport. It is closer to the It city. Also you do not need to worry about your routine checkups, as hospitals like Fortis are near at hand.
Wave goodbye to your travel delays, as even railway station is just 10 minutes drive away from this location. And if you are a shopaholic, then the good news for you is that Bes-tech mall is just 5 minutes drive away.
Site Plan | Noble Callista Sector 66 A Mohali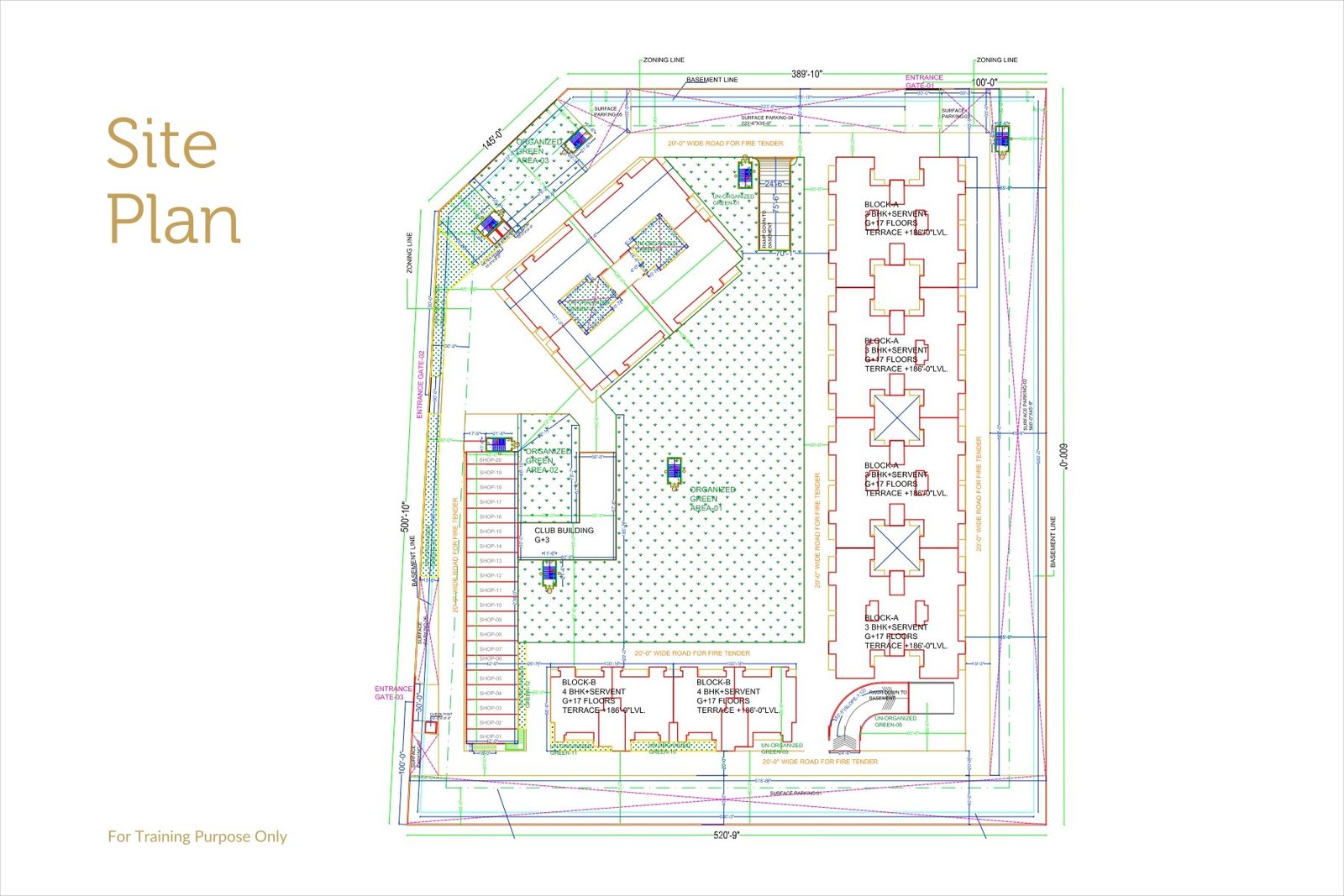 Design and Structure | Noble Callista Sector 66 A Mohali
There are 7 towers in total designed in such a way that each apartment will enjoy the scenic views of nature. As this project is a sole project is 3 sided open. There are three categories of apartments, 3+1, 4+1 and 5+1. There are 256 3+1 abodes, 64  4+1 abodes and 64 5+1 abodes, that means in an extensive area of 6.84 Acre just 400 apartments will be built. 
And to keep you under the umbrella of nature 50% of the total area will be kept exclusively for parks with dense greenery, which means an open green area of approximately 3.5 acres. There will be underground car parking for the residents and surface parking for the guests.
There will be not just one but 4 mini clubs and one master club, where you enjoy pool, gym, sports facilities and much more, along with a specified area for yoga and meditation and extensive kids play area. 
Noble Callista Mohali Apartment Structure
All the three categories of apartment will have a powder room, puja room, servant room and store. However the interior structure will be different, let us discuss the, closely.
Noble Callista Sector 66 A Mohali 3+1 BHK Apartment
Each floor will have four apartments, as mentioned above the apartment will accommodate puja room, store, servant room and a powder room, all your basic have been taken care of. It will be a low rise development and the apartments facing central green or over looking hills.
Each room will have an attached washroom. Total Carpet Area will be 1729 Sqft. Built-up Area will be 2277 Sqft. and super built-up area will be 2801 Sqft. Balconies will be of approx 6 ft.
Noble Callista Sector 66 A Mohali 4+1 BHK Apartment
Each floor will have two apartments, and you will be provided with puja room, store, servant room and powder room, living rooms and the main bedrooms will be facing the central green area.  The apartments will have wider Balconies in all the rooms and balconies with huge front deck with living rooms.
The best part is an additional private lounge space apart from the living and dining room. And the luxury part is you will individual lift for each apartment with an access control. Total Carpet Area will be 2121 Sqft. Built-up Area will be 2668 Sqft. and super built-up area will be 3402 Sqft. Balconies will be of approx 6 ft.
Noble Callista Sector 66 A Mohali 5+1 BHK Apartment
Each floor will have four apartments. The tower is called the iconic tower. Apart from the room, a puja room, a store, a servant room and a powder room will be available in the flat. A separate steam bathroom will be there in each apartment, to give you a steamy luxury feel.
Double height balcony with living rooms, and double height drawing room, heights you will fall for. And the coolest part is that the lifts will open straight into the living room and you will have an access control. Total Carpet Area will be 2929 Sqft. Built-up Area will be 3965 Sqft. and super built-up area will be 4803 Sqft. Six ft. balconies.
High class amenities | (Noble Callista Sector 66 A Mohali)
Noble Ventures, have designed the blueprint of the project, keeping in mind not just the basic amenities but amenities that will give you that elite lifestyle you have always deserved.  
Each Apartment is centrally Air conditioned and not just that, it will be suitable for all weathers, so now you do not need to worry about summers or winter.
Not just a branded modular kitchen but furnished kitchen with Chimney, Built in microwave, geyser, RO, Built in Refrigerator and Dishwater, now that is luxury.
Most of the societies have pool, but this one not only has a pool, but has a separate private pool section for women too.
Your healthcare has been prioritized as each tower entrance will have a sanitization hubspot.
Now here you enjoy not just one but 5 clubhouses, each tower have their own mini clubhouse and one master clubhouse with an all weather swimming pool half the size of Olympic swimming pool.
It has a water feature with main north east entry, So that you enjoy freshness of nature every time you enter your society.
All the apartments are surrounded with nature, so the residents of the apartment enjoy the panoramic views of the central green or hills.
The bedrooms will be larger than ever, so that you can add a king size bed, no wonder you will 'live life king size' also you will have corner windows and you enjoy both sided views and yes not to forget, your rooms will have wider balconies where you can enjoy the surrounding nature.
Home is where you feel safe and at ease, and that is why Noble Callista is Fully secured with Video doors, 24 *7 CCTV surveillance, guards and gates.
Inhale the fresh air as there will be an abundance of greenery, as there is lot of parks, now no worries of kids sticking to phones or video games as Noble Callista has huge kids play area.
The basics are part and parcel so enjoy Power back up and 24*7 water supply.
You will enjoy electric cycle station.
Chit chat while doing your laundry as you will have an amenity for common laundry available.
No worries even if you have more than one car because Noble Callista has sufficient parking in basement for the residents and on surface for your guests.
Well that's not all apart from these you have special home features like personal lift and family lounge. So you enjoy all these amazing high class amenities when you become a resident of Noble Callista. We can easily conclude that Noble Callista indeed provides you a blissful and privy lifestyle.
So if you desire "luxury in each detail!" then Noble Callista is the home you have been looking for.  It would not be wrong to say that Noble Callista is one of the most luxurious projects that will be set up by 2025.
Open Area for Sunlight and ventilation
STRUCTURE
Earthquake resistant RCC framed structure
BALCONY
Flooring – Anti Skid Vitrified Tiles
Wall Finishes – Water proofing external paint
Ceiling – Water proofing external paint
Handrail – MS Railin/SS
DOORS & WINDOWS
Doors – Flush Door Painted/Polished
Windows – Contemporary Aesthetic Aluminium Profiles
LIFTS
One Service Lift (6 ft. × 9 ft.) and three passenger Lifts (6 ft. × 9 ft.) of Otis / Kone or equivalent brand to be provided in each tower.
STAIRCASES
Risers & Treads – Granite Stone
Wall Finishes – Plastic Emulsion Paint
Ceiling – Plastic Emulsion Paint
Handrail – MS Railin/SS
ELECTRICAL Fittings
All electrical wiring in concealed conduits, provision of adequate light and power point. Telephone and TV outlets in Drawing, Dining and all Bedrooms, Moulded Modular Plastic Switches & protective MCB's.S
SUPPLEMENTS
All units are fitted with Split A/C in Bedrooms, Drawing & Dining.
Fans in all rooms.
Chimney & Hob of ISI Mark.
Piped Gas Line.
EXTERNAL FINISH
Textured Paint of exterior grade and Glass on specific sections
ENTRANCE LOBBY
Flooring would be of appropriate Mix of Marble/Granite, walls and ceiling would be of Plastic emulsion paint and use of other products for decor as per architect views.
LIVING/ DINING ROOM/FAMILY ROOM
Flooring – Premium / Vitrified Tiles
Walls – Plastic Emulsion Paint
Ceiling – Plastic Emulsion & POP – Illuminated
BEDROOMS
Wardrobe – Wardrobe in Bedrooms
Flooring – Laminated wooden flooring in Master Bedroom & Premium/ Vitrified Tiles in other Bedrooms
Wall Finishes – Plastic Emulsion Paint
Ceiling – Plastic Emulsion Paint, POP – Illuminated
KITCHEN
Cabinets – Premium Modular kitchen Cabinets of Appropriate Finishes
Flooring – Anti Skid Vitrified Tiles
Dado – Premium Vitrified Tiles up to 2ft. above counter
Wall Finishes – Vitrified Tiles/ Plastic Emulsion Paint
Ceiling – Plastic Emulsion Paint, POP – Illuminated
Counter – Pre Polish Premium Granite
TOILETS
Flooring – Premium Anti Skid Vitrified Tiles
Wall – Premium Vitrified Tiles
Ceiling – Plastic Emulsion, POP – Illuminated
Fittings – Premium Sanitary Fixtures of Toto/Grohe/Kohler or Equivalent, Mirror, Other CP Fittings of Toto/Grohe/Kohler or equivalent including Showers